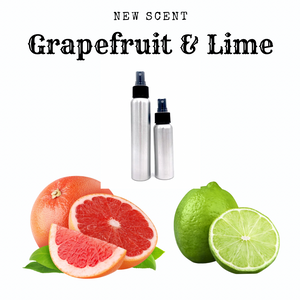 Grapefruit & Lime Room Mist
Regular price $13.00 $13.00 Sale
Grapefruit & Lime Room Mist  
This novel scent is stimulating, inspiring, and can help enhance concentration. This delightful aroma helps keep areas smelling fresh and citrusy. It's an exhilarating scent! Our Room Mists can reduce any odor promptly, delivering a lasting impression.
Usage Directions: Avoid using in areas of high moisture. Spray upwards. Refrain from spraying product onto the ground. This oil-alcohol-based product should be stored at room temperature to prevent deterioration.
Handmade in Dallas Texas.
Grapefruit & Lime Room Mist