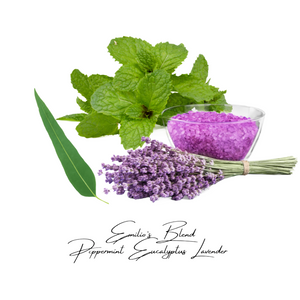 Emilio's Blend Room Mist
Regular price $13.00 $13.00 Sale
Emilio's Blend Room Mist
A soothing blend of Peppermint, Eucalyptus, and Lavender. It's an earthy, refreshing, and calming scent. Use this scent to unwind after a long busy day or when feeling sick due to allergies or the flu.

We've captured your favorite scents in this multi-purpose air freshener so your home leaves a long-lasting impression. Our Room Mists can solve any smelly problem instantly. 
Usage Instructions:
Avoid using in wet areas
Spray up  
Avoid spraying directly to the floor
Oil / Alcohol-Based Product
Handmade in Dallas Texas.
Emilio's Blend Room Mist